Our goal is to provide the very best work in what we do. Our
standards are high. Our goal is to always deliver honest and dependable
service. We want you, our valued customer, to be happy. Here is a list
of our services.
Please see our list of services below and located on the right hand side of each
webpage. If you do not see what you need, just ask. We will try to
accomodate you. We can do a lot of different work with what we have.
See equipment below. Thanks.
MASS DEP TITLE 5 INSPECTIONS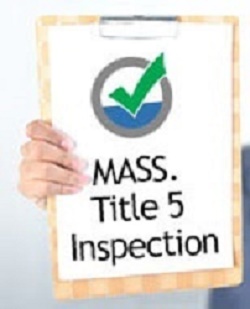 Inspections are required when selling a home, or transferring title of
ownership, amongst other scenarios. Title V does require locating the
tank (2 covers) and dbox (1 cover) for the inspection. We will do our
best to be dilligent in the process. Please give us a call, or text/email us.
1.First, Please call Dig Safe, a free service to Mass residents to clear the
property of any underground dangers.
2.Next, We will visit your site and help direct you where to dig, based on
the Civil Engineer's drawings of your property. The covers that need to be
found are: the inlet and outlet covers on the tank, a distribution (dbox)
cover, and soil absorption system (SAS), or leaching field ONLY IF IT
EXISTS. (Instead of a leaching pit, newer systems built after 1995 may
have leaching chambers or a leach field, etc.) Leaching chambers,also
known as galleys, or infiltrators,need one cover exposed on the
chamber. We will obtain the paperwork for you, required for the inspection
,at no additional cost to you. We do recommend changing your invert
outlet filter, or adding one if applicable, to your tank. This is a small added
cost, which can help prevent a failed leaching field (SAS) in the future.
3.After that, when covers are accessible, we will perform the inspection
onsite, fill out the proper DEP reports required, and file it accordingly
within 24 hours of finishing the inspection.
4.*IF YOU DECIDE YOU DO NOT WANT TO DIG, OR LOCATE YOURSELF,
PLEASE LET US KNOW UP FRONT, SO AS NOT TO HOLD UP THE
PROCEDURE, AS HOME SALES TEND TO MOVE RAPIDLY. WE HAVE
MEANS OF DIGGING. SOMETIMES LOCATING COMPONENTS CAN BE A
TIMELY PROCEDURE!
*Pump as part of a regular maintenance schedule every 2-3 years. This
can also help the environment and prevent a failed SAS in the future.
EQUIPMENT SERVICES